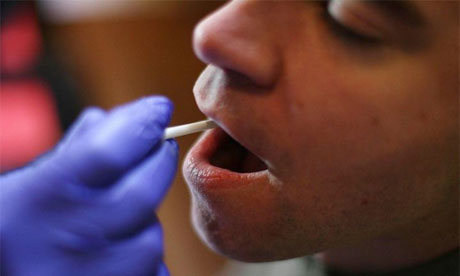 The forensic procedures of a private firm are coming into question after they linked a man from Devon with a Manchester Rape, Adam Scott, from Devon, was held for a couple of months after being accused of rape.
Forensic Science Regulator Andrew Rennison said Mr Scott was an "innocent victim of avoidable contamination".
The charges were droppen when it emerged that a DNA sample he had gives was contaminated at LGC.
He was charged after a plastic tray containing a sample of his DNA was re-used in the analysis of a swab taken from a victim of a rape in plant Hill Park, Blackley. The result of the test linked him to the crime.
The chareges were dropped in March 2012.
Police investigating the rape raised concerns seven weeks later because phone records suggested Mr Scott had been in plymouth several hours after the attack.
This was down to a techinician "failing to follow basic procedures for the disposal of plastic trays used as part of a validated DNA extraction process".
A spokesman for LGC Forensics said: "The Forensic Regulator and the United Kingdom Accreditation Service have expressed their satisfaction with our investigation into the incident, the corrective actions and LGC's overall contamination avoidance and checking processes.
"LGC treats incidents like this with utmost seriousness and we look forward to continuing to provide excellent forensic services to the Criminal Justice System."